Verken de USA met een huurauto
Het land van de roadtrips verken je natuurlijk met een huurauto. Of je nu gaat reizen langs de oost- of de westkust van Amerika, een auto brengt je overal. De USA is de op twee na grootste staat ter wereld en het landschap is erg afwisselend. Toeren door de woestijn, langs de kust of door een wereldstad als Los Angeles. Een roadtrip door de USA is zo'n once in a lifetime experience waar iedereen stiekem van droomt. Plan uw vakantie in de VS met Zoover en vind goede offertes.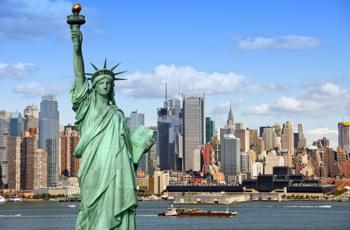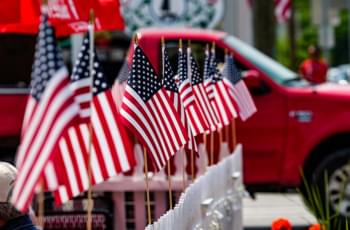 Pik je huurauto op op het vliegveld
Waar in de USA je reis ook begint op vrijwel elk vliegveld kun je een auto huren. Een handig overzicht toont alle beschikbare huurauto's van verschillende aanbieders waarbij de voordeligste huurauto's als eerst worden vertoond. Handig is om je huurauto zo ver mogelijk van tevoren te reserveren. Dan ben je in de meeste gevallen het voordeligst uit en is de keuze nog ruim. Amerika met de auto verkennen is namelijk zeer populair. Tip: geef je vluchtnummer door voor vertrek. Zo ziet het autoverhuurbedrijf wanneer je vlucht vertraagd is en houden zij de auto voor je vast. Ook zorgen zij ervoor dat de auto alsnog op het juiste tijdstip voor je klaarstaat.
Onze populairste steden voor het huren van een auto in de VS zijn:
Autohuur Miami Beach
Autohuur Las Vegas
Autohuur Boston
Autohuur Chicago
Op roadtrip door de USA
Amerika staat bekend als hét land van de roadtrips. Niet gek want dit land telt 51 staten en bekende wegen zoals route 66. Daarnaast is er een groot gebrek aan openbaar vervoer dus ben je al snel op een auto aangewezen wanneer je een wat groter deel van Amerika wilt ontdekken.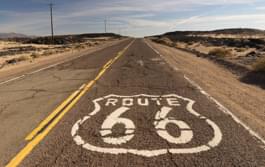 Dwars door Grand Canyon National Park of rijd naar het altijd zonnige Florida om neer te strijken op parelwitte Caribische stranden. Stap in je huurauto vanuit New York om de oostkust van Amerika te ontdekken. Washington mag natuurlijk niet ongezien blijven tijdens een roadtrip langs de oostkust. Stippel je route van tevoren uit en noteer welke highlights je absoluut niet wilt missen. Want hoe lang je ook naar de USA gaat, je tijd is altijd te vullen.
Highway 1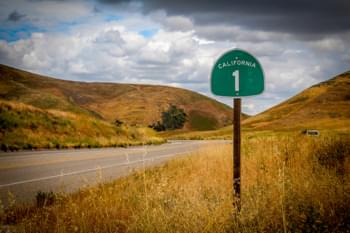 Een van de bekendste routes van heel Amerika is toch wel Highway 1. Deze route voert je langs een deel van de westkust. Voor je het weet sta je oog in oog met verschillende toeristische trekpleisters van de USA. Start in San Francisco en eindig in (jawel) Los Angeles, zodat je met de huurauto langs de kust rijdt. Het is niet direct de snelste route om van de ene naar de andere plek te reizen maar wel heel erg mooi. En dat is wat je wilt tijdens een roadtrip. Rijd over kronkelige wegen die je de mooiste vergezichten opleveren en maak onderweg natuurlijk genoeg tussenstops.
Het verkeer in Amerika
In principe is autorijden in de USA een eitje. Tijdens een roadtrip rijd je vaak op wegen die vrij afgelegen en rustig zijn. Top natuurlijk want zo kun je pas echt genieten van al dat moois om je heen. Let er wel op dat je bij een stopbord ook echt stopt. Natuurlijk geldt deze regel in Nederland ook maar op een uitgestorven weg in Amerika ben je al snel geneigd om toch door te rijden wanneer je ziet dat er geen auto aankomt. De politie is hier echter erg streng op en de kans op een boete is vrij groot. Let er verder op dat voetgangers altijd voorrang hebben, zelfs wanneer zij niet oversteken op een voetgangersoversteekplaats. Verschijnt er een schoolbus met rood knipperende lichten voor je? Ga deze niet voorbij maar wacht op minimaal 6 meter afstand totdat deze verder rijdt. Verder mogen jongeren onder de 21 jaar helemaal geen alcohol drinken wanneer zij besluiten nog in de auto te stappen.