Ontdek IJsland met de auto
Op nog geen drie uur vliegen vanaf Amsterdam, waan je je in een compleet andere wereld. IJsland is te veelzijdig (en mooi!) om slechts op één plek te blijven. Wanneer je met de auto door dit land rijdt, val je van de ene verbazing in de andere. Graslanden, zandvlaktes, lavavelden, maanlandschappen, groene bergen, rotsen, gletsjers en geisers zijn een aantal natuurverschijnselen die je tijdens je trip kunt tegenkomen. Neem een tentje mee, huur een auto en voel de vrijheid! In IJsland mag je namelijk overnachten waar je maar wilt!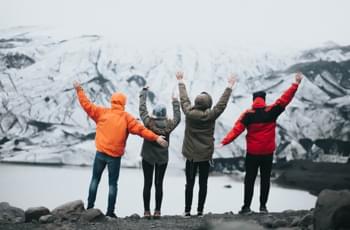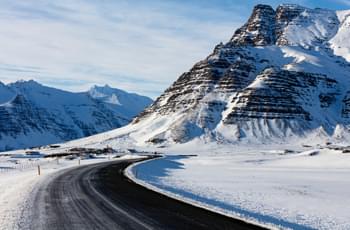 Met je huurauto touren door IJsland
Een kort tripje naar Reykjavik is leuk om een beetje een impressie van deze eilandstaat te krijgen, maar IJsland is zoveel meer dan Reykjavik. IJsland is ongeveer drie keer zo groot als Nederland, dus een week is zeker niet genoeg om alles te zien. Wanneer je een auto huurt, kun je gelukkig al veel zien in korte tijd. In het ruige landschap van IJsland is een SUV of een All-terrain voertuig geen overbodige luxe!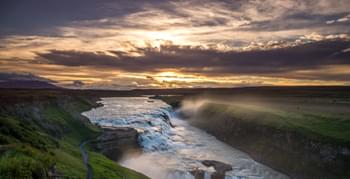 Nog geen route uitgestippeld? De Golden Circle van IJsland mag eigenlijk niet ontbreken. Deze route leidt je langs de gouden waterval Gullfoss, de geisers Geysir en Strokkur en Thingvellir National Park. Bovendien is de tour makkelijk uit te breiden met nog meer gave bezienswaardigheden. Wil je bijvoorbeeld vooral ruige natuur in de vorm van donkergroene bergen, steile kliffen, maanlandschappen en fjorden zien? Dan zit je in de Westfjords van IJsland helemaal goed.
Comfortabel genieten in het land van vuur en ijs
Een auto huren in IJsland heeft zoveel voordelen. We hebben het net al even kort benoemd: met de auto ontdek je de veelzijdigheid van het land, reis je comfortabel, bepaal je zelf waar de reis naartoe gaat en hoelang je daar blijft. Wanneer je ervoor kiest om je huurauto op te halen bij het vliegveld, kan het avontuur direct beginnen! Grote kans dat je op het vliegveld van Keflavik aankomt. Dit stadje ligt ongeveer 50 kilometer van Reykjavik. De luchthaven van Reykjavik ligt niet alleen dichtbij het centrum van Reykjavik, maar is ook een ideaal beginpunt voor je rondreis. De verbinding met het wegennet is hier uitstekend. Eenmaal onderweg ga je het met eigen ogen zien: IJsland is een land van contrasten. Nergens in de wereld vind je een hogere concentratie aan actieve vulkanen, gletsjers, geisers en watervallen. Daarnaast staat het land bekend om haar thermale baden (warmwaterbronnen), waarvan the Blue Lagoon de bekendste is. Deze lagune bevindt zich middenin een lavaveld. Hier een tussenstop maken, maakt je rondreis door IJsland echt compleet. Ontspanning is tenslotte ook belangrijk!
Luchthavens met autoverhuur in IJsland:
Airport Akureyri (AEY)
Reykjavík Airport (RKV)
Egilsstadir Luchthaven (EGS)
Isafjordur Luchthaven (IFJ)
Airport Saudarkrokur (SAK)
Gaan en staan waar en wanneer je wilt
In een eilandstaat is de zee natuurlijk nooit ver weg. Langs de 6000 kilometer lange kustlijn vind je heel wat leuke vissersdorpjes en boeren gehuchten. Ideaal voor een tussenstop. Husavik in het noorden van IJsland, ook wel de walvishoofdstad van IJsland genoemd, is zeker een aanrader. Vanuit hier vertrekken verschillende boten en ga je zeker walvissen spotten! Daarnaast biedt Reykjavik ook verschillende tours aan die je naar de walvissen brengen. Bovendien is er in Reykjavik altijd wel iets te doen, dus een dagje of overnachting in deze hippe stad is een mooie toevoeging aan je trip. De andere grote stad van IJsland is Akureyri, gelegen in het noorden van IJsland. Akureyri ligt in de punt van een fjord, wordt omgeven door bergen en beschikt over veel groen: gezellige parkjes, tuinen en de botanische tuin sieren deze stad. Allemaal leuke opties, maar uiteindelijk bepaal jij natuurlijk hoe je je rondreis samenstelt. Tip: maak voor vertrek alvast een globale route en kijk hoeveel kilometers je wilt gaan rijden met je huurauto. Zo kun je eenvoudig voorafgaand aan je reis alvast een inschatting van de kosten maken en kom je niet voor verrassingen te staan op de plaats van bestemming.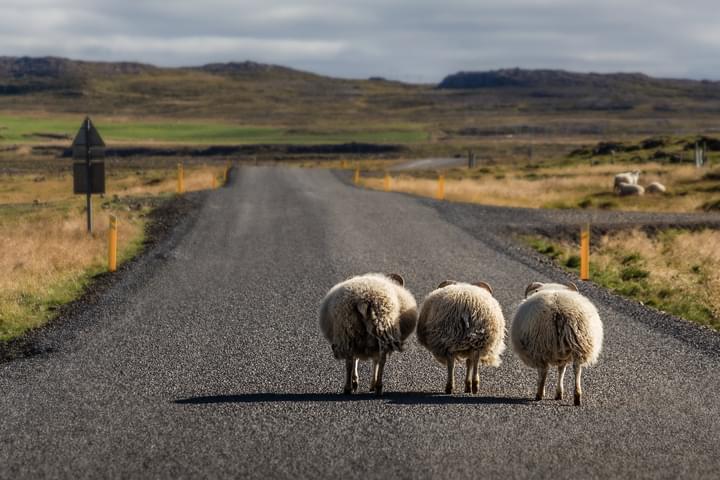 Op weg naar Akureyri